Selva Pankaj – A Brief Biography
Selva Pankaj was appointed Regent Group's CEO in 2009. The Group was founded as a family business in early 2000 and Selva was initially involved with the Group as a Non-Executive Director whilst he focused upon his career as a finance and investment professional working in the investment banking and fund management sector, including years spent with the well-known Prudential Financial Inc, the largest insurance company in the world, and Fortress Investment Group. Since its inception, Regent Group, whose company motto is, 'The End of Education is Character,' has educated thousands of students, helping them achieve their potential in relation to educational and career success.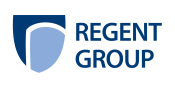 As part of its innovation and growth strategies, Regent Group has formed three strategic business divisions, of which further detail below, led by a strong and proactive leadership team. As CEO, Selva is now focusing upon nurturing growth within these three different areas.
Regent Group 1: This business division consists of the following Revenue Generating Divisions.
Higher & Further Education
Independent Schools, Sixth Form Centres, Learning Centres & Nurseries
Corporate Training & Leadership Transformational programmes
Children community Services & Residential homes
Regent Group 2: This business division consists of the following Real Estate Activity.
Commercial & Residential Real Estate portfolio
Residential Development projects
Regent Group 3: This is an Investment Management business and trades as RIM London.
Investment Management of Real Estates and Companies, Buy and Build mode.
Real Estate Asset Management
Mergers and Acquisitions advisory, Capital raising and financing advisory
To enhance his knowledge and experience at a senior level, Selva endeavours to participate in executive training when time permits. Most recently, he attended the Essentials of Leadership course at London Business School and Harvard Business School's Building and Sustaining a Successful Enterprise course in the stewardship of Professor Clayton Christensen, the world-renowned scholar in disruptive and sustainable innovation. Selva was also certified as a Proctor Gallagher Institute Consultant in January 2018.
Selva originates from Sri Lanka, yet he is proud to be a British citizen and he cherishes and respects the UK, its heritage and its values. He has received the Entrepreneur of the Year Award at the 16th Asian Achievers Awards. Selva enjoys political debates and being keen to serve the Conservative cause was appointed as Patron of Conservative Way Forward. In his spare time, he likes to indulge in music and is a keen public speaker.